10. Half The World Away (Whatever B-Side)
The Royle Family theme tune has been a favourite of mine for years, a tune to sing your heart out to but also be able to just sit and listen to. I'm traditionally more of a fan of the Liam-sung tunes but this is right up there in terms of Noel songs, it's just so heartfelt and presents a whole other side of the band.
9. The Masterplan (Wonderwall B-Side)
I'm not the biggest fan of Wonderwall, it might be because of the constant overplaying of the tune as I was growing up. However, along with its B-Sides it must be one of the greatest singles of all time. The Masterplan is another Noel led tune that has made this list, and I've been lucky enough to see this live on Noel's solo tour, and it's absolutely unmatched! A classic in it's own right that only ever made it into being a B-Side.
8. D'You Know What I Mean
The song that made me an Oasis fan, 9 minutes of pure unadulterated rock and roll. For me, this is exemplary of the excess of the Be Here Now album and I love every second of it. From the helicopter whirling intro to the explosive chorus. This track carries a ridiculous amount of swagger to it and it's undeniably a classic, and probably one of the best songs to go over 9 minutes.
7. Talk Tonight (Some Might Say B-Side)
A song with a bit more substance, a song I've grown to love more since watching the Supersonic documentry. The story of Noel just escaping the rock n roll life and writing this song whilst sat alone in a hotel is a punch right into the feelings. It's a beautifully written, acoustic ballad though. At this point you must be thinking for someone who prefers Liam's tunes there sure are a lot of Noel-led ballads in this top 10... and I have no valid answer for that.
Once again, another extensively long tune that just builds up to boiling point and I can only imagine it would be perfect for Liam to whack out at one of his upcoming festival dates. However, the tune does start to drag on after a short while, it gets very repetitive and ultimately it starts to feel like a Hey Jude rip off. But to think that this was actually one of the earliest Oasis songs to be written. Great tune though.
5. Champagne Supernova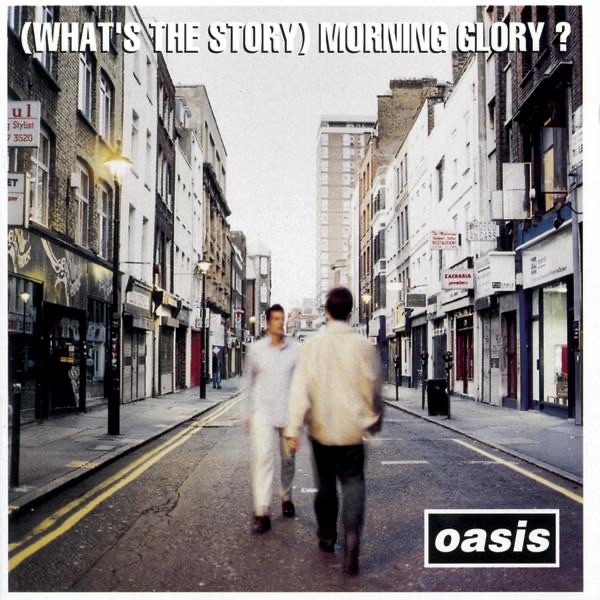 Champagne Supernova is one of the most glorious examples of music to be released in my lifetime. It doesn't even make any sense, as Noel Gallagher himself has proclaimed numerous times in the past. But it's just such a beautiful song with essences of prog rock as the track becomes more and more obscure. It's a riveting listen and it's Oasis at their most experimental whilst it still pays off.
4. Stop Crying Your Heart Out
A band that aren't necessarily known for their slow, meaningful ballads produce one of the greatest, emotionally charged songs of all time. A song that can bring a lump to the throat of even the manliest of men. It's surprising that this song ever saw the light of day because I'm not sure how they managed to get it past Liam - just doesn't seem like his cup of tea, especially in his wilder days. Despite that though, it's excellent, and it's one of the greatest ballads of our generation.
One of the most poignant and profusely thoughtful songs of the britpop era. A song that explores the futility of life whilst also discussing how the younger generation are striving to live forever. Both of the Gallaghers have since said that they would not like to live forever which just shows the mindset of a 20 something to a 40 something. Nonetheless, it is a song that has surpassed generation after generation and still adored today.
2. Acquiesce (Some Might Say B-Side)
Acquiesce is just the perfect bromance song. A rare occasion with both of the Gallagher brothers singing and it does make it a tad cliche to be fair. However, it's just one of the more ferocious and outgoing Oasis songs. It's also my second favourite, and to think it was relegated to being a B-Side absolutely blows my mind! Liam's vocals are completely on point and it just gos to show how on top of his game he was in the 90's. Unfortunately, when Noel Gallagher sings "Our Soul" in the chorus it does sound like he sings "Arsehole".
And here it is. The title of their phenomenal documentary. A song that defines the 90s. And one of the best rock n roll, swagger anthems to ever be written. What a gem this tune really is, it just creates such a buzz whenever you listen to it. When I saw Liam in late 2017 he did this and it was absolutely deafening, the crowd were literally screaming the words back at him and it honestly gave me goosebumps. What a tune. What. A. Tune.