There's a current trend on Instagram (@KMMReviews if you want to follow me) where people are outlaying the 9 albums that changed their life, it's a pretty cool trend and I feel like I already know so much about these people just from what they're picking. I'm seeing Black Sabbath albums a lot which is quite surprising and then there's a ton of Beatles and Stones which is unsurprising. I've already done my Instagram post but here's a more in-depth explanation of my 9...
This album changed my life for so many reasons, the main one being that it's the reason this blog exists. The first time I listened to Currents I was blown away, I was constantly searching for new music and I stumbled across Tame Impala, I understand that they were already very famous but I'd never really ventured into this genre. Kevin Parker's knack for creating funk induced heaven is something I haven't pulled away from ever since.
So after hearing 'The Less I Know The Better' I loaded up Spotify and immediately put on the album, songs like 'I'm A Man' and 'Let It Happen' really blew me away which led to me exploring their back catalogue. But I felt such a strong pull towards the album I wanted to write about it, so I started KMMReviews and it's all been uphill from there. So thank you Tame Impala for inspiring me to do this.
Cabbage – Young, Dumb & Full of…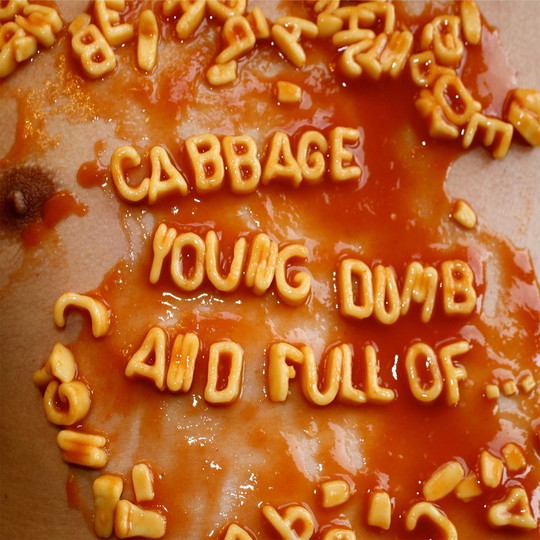 I saw something on Instagram the other day, from a person who was incredibly salty about the 9 albums that changed my life trend. They said that an album can't introduce or make you a fan of a genre. I completely, wholeheartedly disagree. Cabbage's collection of EPs made me a fan of punk, they taught me that it was about wit, humour and truth. That it isn't all just 'viva la revolution' some of it is just poking fun at the obscurities of society. This is one of my favourite albums of all time and it made me realise and understand punk and for that I will never forget this album.
Arctic Monkeys – Whatever People Say I Am, That's What I'm Not
An album that introduced me to one of my favourite artists of all time, and admittedly I jumped on the Arctic Monkeys bandwagon SO late! AM was just about to be released and I was really digging the singles so I thought I'd check out their earlier stuff, but what I found was so different! Arctic Monkeys are one of the most polarising, genre-defying bands of the past 20 years and it's quite clear in their discography. We're just waiting for album 6, and lord knows if that's ever going to happen.
A life changer in the fact that it introduced me to synth-pop and contains one of my favourite songs of all time, 'Enjoy The Silence'. Violator is one of the most complete, wholesome records I've ever had the pleasure of listening to. It's quite clear that the drug-fuelled dark state that Depeche Mode were stuck in at the time led to some of their greatest, darkest music but unfortunately also meant their health deteriorated. There's a few classics on this record though including 'Personal Jesus' and 'Sweetest Perfection'. Depeche Mode are now one of my favourite bands, and my most-owned artist on vinyl. So if anyone has any Depeche Mode records they're thinking of getting rid of then I'm your guy!
The Smiths – The Queen Is Dead
When I first listened to this album I'd never really heard anything like it, the music was so happy and joyous yet the lyrics were polarizing and depressing. It was something that confused me upon first listen, as Morrissey introduced me to astounding irony and sarcasm with punk-like undertones and a clear distaste for the monarchy. Whilst I don't share their views on the monarchy, I barely even care about it, it's needless to say that this album is perfect. It's rightfully took its place as a classic and it's some of the best work to ever come out of the 80s. Which was the real beginning of my delve into 80s music, synth-pop, classic rock etc… A life changer in that aspect.
Oasis – Definitely Maybe
I can't help but feel that this album defined my late teens, when I first learned to drive I had this CD in my car and it didn't leave for about a year so I'd listen to it every day to and from college. There isn't a song on here I don't like, and every song takes me back to different times in my life. Some things good, some things bad. Shakermaker isn't the greatest song but it's listenable, and I've heard worse. This was a decade defying album and some 20 years later it defined a decade for me as well. This album is much better than What's The Story don't @ me.
Kanye West – My Beautiful Dark Twisted Fantasy
If I had to pick a favourite album of all time then it would definitely be this. I just can't pick a fault with this album, I genuinely adore everything about it. As for the reason it changed my life, well, how could your favourite album not change your life it shapes your music taste and moulds you into a different person. There was a period of time where I was borderline obsessive over this album, listening to it at least once a day. Also, who doesn't love playing air piano to 'Runaway', one of the most beautifully inspiring songs ive ever heard.
Hunky Dory made me a Bowie fan, it was the first album of his I ever listened to and it was the first album I listened to after the tragic news of his death. For me, this album is textbook Bowie it contains some of his biggest hits and some of the more obscure tracks. I very nearly put Ziggy Stardust in this place, but if I had to take one to a desert island it would be Hunky Dory. A classic by all accounts, music that could never be recreated.
Kendrick Lamar – Good Kid, m.A.A.d. City
This was the first concept album I ever really inwardly digested and understood. I felt a deep compassion for the characters during the album from the outright bragadocious 'Backseat Freestyle' to the emotional 'Real' this was Kendrick stamping his mark on the game, showing that there was a new kid on the block and looking back now it's easy to see how he's become the megastar he is. Lyricism, beats, flow it's all on show here and I'll fight for it's right to be placed above To Pimp A Butterfly any day. (I do prefer TPAB just in case you come for me with pitchforks).