Photo Courtesy of Ryan Magnani
Whether you like it or not Psych Rock is back... with a vengeance. There's so many bands bursting on to the scene at the moment and one of the most exciting is Space4Lease. It's hard to describe their music other than saying it's the bands personality, incarnate. Recent single, If It's True, is probably one of their best to date with a strong, power ballad feeling yet such raw emotion behind it. Space4Lease are really catapulting themselves into super stardom and it's time to jump on the bandwagon.
Q. Firstly, the age old question of what does your name mean and where did it come
from?
Walt Blythe:
It can be a pretty uninteresting story haha. In March/April of 2014,
Grayson and I were freshly writing songs and not yet playing shows. We had been
recording but hadn't settled on a band name. As we were driving back to Brandon's
studio after taking a break to brainstorm ideas, we happened to drive past a sign that
read Space For Lease. We weren't sure on it at first but the guys helping engineer back
at the studio were confident about it. We later arranged it to its current spelling
Space4Lease.
Q. How long have you been together as a band?
WB:
Grayson and I started writing in January of 2014. The four of us as we stand now
have been all playing together since June of 2014.
Q. What made you guys want to get into music in the first place?
WB:
I think we all have been around it in our own ways growing up. Grayson's
grandfather played piano, his grand piano later ended up in Grayson's living room. Wes
was bred into drumming and music through his uncles - they were in a very talented
traveling band called Headroom. Brandon's father and grandfather both play guitar and
sing. His dad was in and out of bands while Brandon was still young. I do not have any
family musicians but as a very young kid I was drawn to people like Buddy Holly, Elvis
Presley and the Beach Boys. My dad has always been a classic car nut and being around
that I was always so attracted to the aesthetic of the 50's cars & diners and especially
the music behind the era that tied everything together. For all of us starting at young
ages, I think music has always been that outlet to express and create. It's taken us here.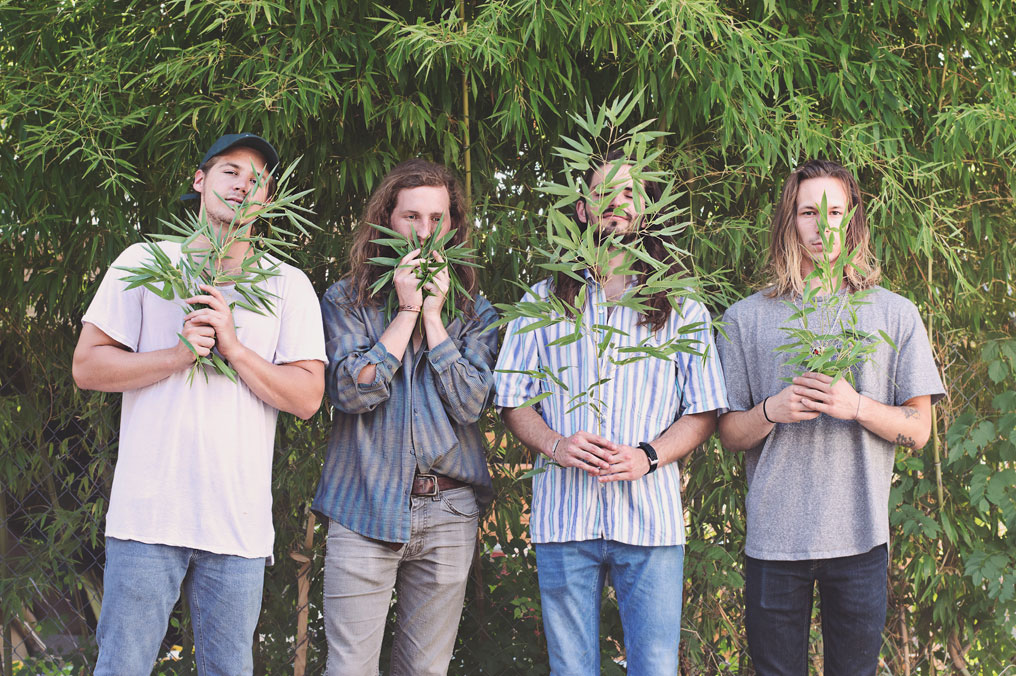 Photo Courtesy of Lacey San Nicolas

Q. What incentivized you guys to fully go down the music route?
WB:
I think it's different for all of us. But the turning point would be attending
ACM@UCO (Academy of Contemporary Music) and being engulfed in the atmosphere
there from the start.
Q. Was that a tough decision or did it just feel right?
WB:
I wouldn't say tough. I think we all were so moved by music from early ages.
Music is definitely our specialties - I think we all realized that in our high school days,
maybe even before. With all of us coming from different cities, individually we were
looking at music schools, touring studios, traveling to concerts and festivals, playing gigs
and expressing ourselves through music. All of our parents and family members have
always been nothing but the absolute best support in letting us go the alt route in
career and school paths. I'd say we were set up well for it and continue to be pushed to
do the best we can.
Q. When you go into the studio does the music just come naturally to you or does it have
to be forced?
WB:
Never forced. But every situation is different. Sometimes we can go in with
everything formulated and ready to go. Other times we'll have a basic structure and
hash out parts while recording. Either way is just great fun and seeing where the
recorded world can take our ideas.
Q. What's your favourite Space4Lease song that you've recorded so far, released or not?
WB:
Haha, I'm not sure we could answer that one. That's kind of like asking which one
of your children you love the most. Songs grow and develop and constantly change
within us, even after it's recorded. This keeps it all refreshing.
Q. How would you describe your music?
WB:
Your new favorite music.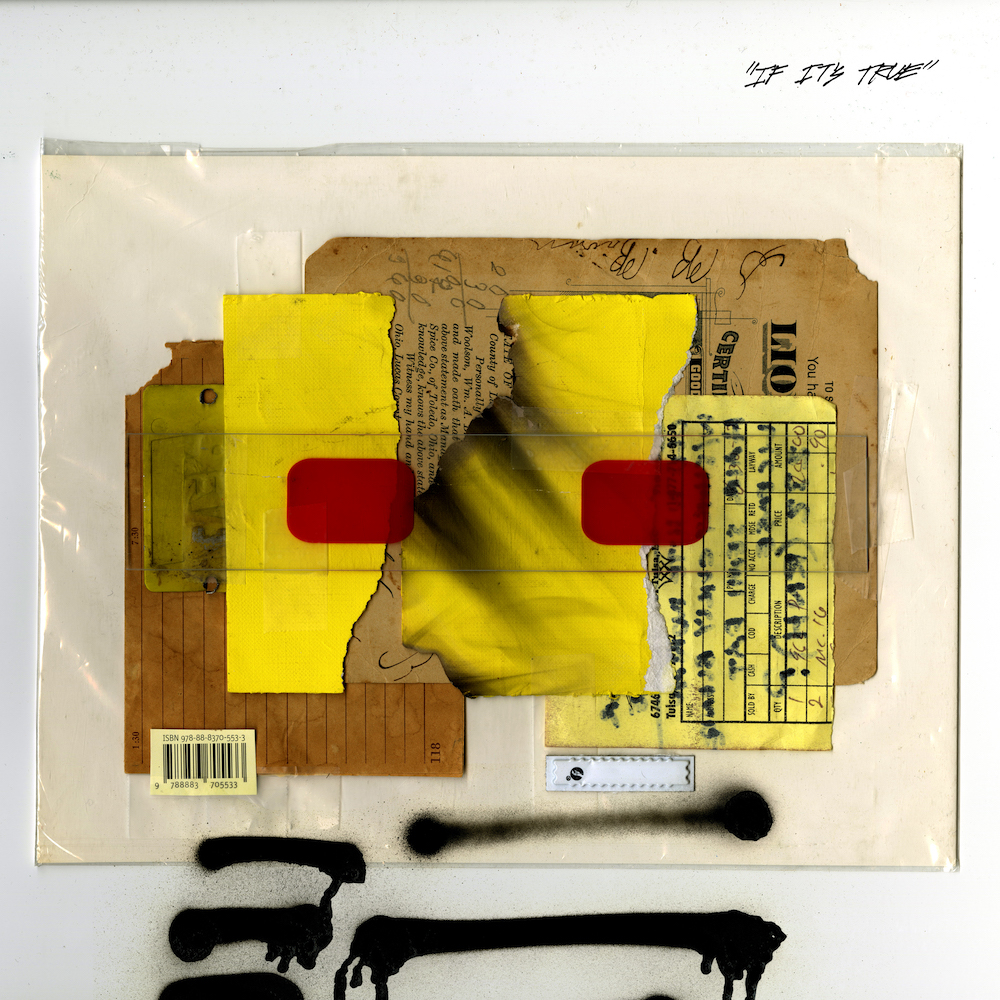 Q. Your new single, "If it's True" is effectively a ballad, how did that come about?
Grayson:
Drawing from personal experiences I feel there is an underlying theme or
archetype that everyone can relate to in this record and this song, which is what I was
trying to play on when writing. Trials and tribulations, love gained and love lost, are
things that everyone can relate to or sympathize with in one way, shape, or form.
Regardless of individual circumstances there is still something inherently shared
emotionally by people in the most generalist of senses. We all love, and if you do love,
chances are, at some point, you are going to lose that love. This is simply about the
mistiming of love and how it affects us. Even though the feelings might be there for one
another, there might be circumstances outside of our control that pull us apart. Timing
can be extremely important, and in most cases, timing can be everything.
Q. And the single really shows progression and confidence in your music, did you
consciously integrate that into your music?
WB:
I think as we grow personally, musically, and as a band, it just starts to show in the
music itself.
Q. Likenesses to War on Drugs, Tame Impala and even Muse are aplenty, how does it feel
to be compared to such established and adored bands?
WB:
It's a really surreal and crazy feeling.
Q. The single art for "If It's True" how did that come about?
WB:
An artist friend of ours has been doing the artwork for the whole project, all five
singles. We were looking for an abstract take on the project. We gave him complete
control and have been pleased with the covers we have received. We just let him do his
thing.
Q. Are there any live shows coming up that we can get excited about?
WB:
We will be releasing a plethora of tour dates throughout early October to the
beginning of December. Be on the lookout for those!
Q. What music are you listening to right now and who would you recommend the
readers listen to?
WB:
The new album by The Districts called "Popular Manipulations." A friend of ours
got us into Broken Social Scene's catalog. Mac Demarco, Pinegrove, Post Animal,
Phoebe Bridgers, Andy Shauf, and Turnover have been in the rotation also. We make a
point to always be sharing new music with each other and with other friends around the
scene.
Q. Can we get any exclusive information on the new EP that we're all yearning for?
WB:
Well, we have one more song to be released on September 15 called "I Tried
Calling." This song will round out the five we've released over the summer. We have
some other exclusive recordings and videos to surface before long. Also once again be
on the lookout for the new tour dates popping up soon!
Q. And finally, what's next for the band?
WB:
New music, new towns and new friends.