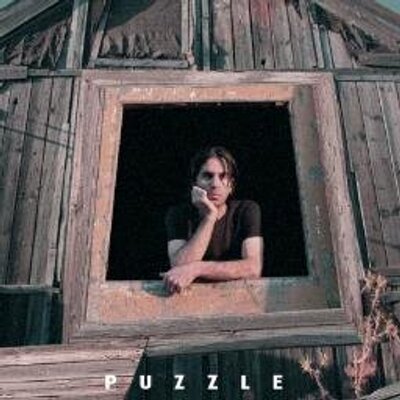 I love music that is so different and so new, that's why I immediately loved Ronen Green's music as soon as I heard it! It's an eclectic mix of blues, folk and a sprinkle of pop. What really caught my attention though was how listenable and enjoyable Ronen's music is, he manages to create such chill vibes that it leaves you with a mellow feeling and it's honestly so perfect at what it is that you can't help but indulge. I was lucky enough to get an interview with the man himself, I had the chance to talk with Ronen about his musical influences, his varied taste in music and what hinders him whilst making music...
Question. Hello Ronen, firstly what made you get into music initially?
Ronen Green:
I suppose music got into my system at a very early age- fortunately my parents had good taste in music and I remember myself as a child sitting and playing with their great vinyl collection, at first just scratching the albums and only later on really listening to them. I was lucky to be born just on time (1979) for vinyl, cassettes, CD's and then the digital transformations. Ever since, music has always been an important part of my life, like a seventh sense, I just couldn't stop humming tunes and tapping rhythms constantly. The actual technical singing and playing music came much later, but I felt it was just a matter of time and less a matter of choice..
Q. How long have you been making music?
RG:
I started playing guitar around the age of 14, teaching myself chords with books and tips from friends (no internet then). Once I was able to maintain a few chords the singing came along, then I began adding harmonica and slowly I started to try out my own lyrics and tunes- first it all sounded very similar to other songs I was playing and it took a few more years until I could come up with something really original.
Q. Your songs have such an eclectic mix of genres in them, how did that come about?
RG:
I think that's because my influences were very varied and it's got a lot to do with the environment I grew up in- my parents are originally from South Africa but I grew up in Israel, often visiting SA and being exposed to such different cultures affected my musical taste as well. Israel itself is a small country made up of a mixture of cultures from around the world and that exposes one to many musical styles as well. So I think being exposed and open to listening and then experimenting with different instruments creates that mix of genres. Also, when it comes to the actual recordings I chose to involve a variety of musicians for different songs, so each musician brings his own unique input and style, which creates that eclectic mix.
Q. And how do you stop yourself from swaying towards making just one genre?
RG:
I think it is just the other way round- in my experience I need to try harder to stick to only one genre because we are so diverse and exposed to so many musical styles that it`s harder to stick to one genre when coming to create your own music. While producing and recording the albums we chose to treat each song seperatly according to what we felt that song needed and not as part of a concept album, so that also gave us the freedom to experiment different styles and genres.
Q. What hinders you most whilst making music?
RG:
Well first of all for me personally I feel vocals are the trickiest part of the recordings because I`m very critical about myself at that point specifically. I can easily get lost in today's endless options in the crazy world of digital music but I much prefer minimalism and live takes when recording.
Q. What is your recording process like?
RG:
So far on my two album releases I worked with a musical producer (Tamar Eisenman- check out her music) and with her the process was basically sitting together and playing the songs just as they were written and picking out the ones we wanted to produce into the album. Then trying out various musical ideas, instrument picking and we created rough sketches of what we wanted the songs to sound like. Then finally we went into rehearsals with musicians and recording sessions. Sometimes unplanned new songs came up during the recordings which was also exciting for us.
Q. Do you have a preconceived notion of what music you're about to create before recording?
RG:
Yes I do make some home recorded sketches of a song and I try to capture some kind of atmosphere so I can play it to fellow musicians and continue from there. But it`s important at that stage not to get too attached to that idea and to be open minded for any change of direction, its often a problem when you get used to something and then shut out to new musical ideas. Also I think it`s important to often try out new material when playing live in front of a crowd- that teaches me a lot and helps shape the songs before recording them.
Q. What music are you enjoying most at the minute?
RG:
Wow I can write a few pages about that.. I love to recommend music and am always in search of new music and sounds. One of my favourites right now is actually African music (which differs between East , West & South Africa) -once I understood that is the origin of most popular music geners (blues, folk, rock) I really went deep into listening and learning the basic African styles and discovered amazing stuff (started with Ali Farka Toure for example). I like today's music when it maintains live sound with touches of new electronic sounds as well- for example the latest album of Cass McCombs is great.
Q. What are your favourite albums of all time?
RG:
Tough question, but for sure I can point out Paul Simon's "Graceland"- it had the distinction of being one of the first album's to combine African and Western music with a strong political background- that combination really makes it one of a kind and was very influential for me.
Q. Finally, what's next for you musically, Ronen?
RG:
I already have a few new songs that I wish to produce and record, the only difference this time is I plan to produce them myself which will sure be an interesting challenge for me. But as I mentioned before I love minimalism in music- I think that it`s challenging and can bring out even stronger creativity , so in any case it will be an interesting experience for me. I also plan to play live gigs in more countries around the world- for me playing live and gaining more and more experience in front of a crowd is an important and necessary step in creating your own music.