Arctic Monkeys are one of the biggest bands in the world, and their one of my favourite artists out there. With 5 albums under their belt and 59 songs under their belt, I've compiled my favourite 20 out of that, this list took me longer than me most and I'm sure if I did this again it would look completely different, it all depends on what mood I'm in. Especially given the variety of their music with only the first 2 albums really following a common theme. These are MY opinions, if you disagree I'd love to hear what your favourite Arctic Monkeys songs are!
The title track for their fourth album, it's got a straight clickbait title and I'm not on board with that. But it does have some substance to it, just enough to make the top 20. I can imagine sitting in the American deserts and just putting this on and just chilling, it reminds me of that sort of thing... except I've never been to America.
19. Dancing Shoes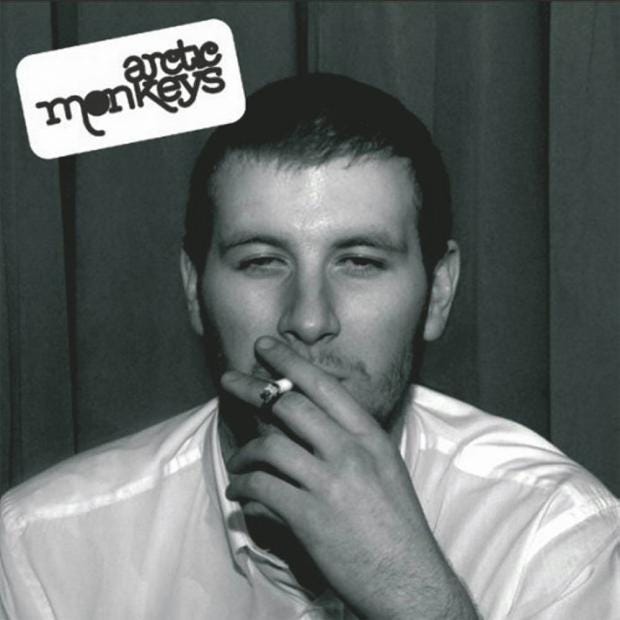 The prodigal first album has it's first entrant, it's one of my least favourite songs on the album, but the fact it even makes this list just shows how deserving that album was of it's mercury award. Nonetheless, this song is representative of going to a dirty rave, with seedy people everywhere and I think that's what Alex Turner and Co were trying to achieve.
18. Arabella
It's a simple love song, there's a distinctly more electronic guitar sound to this than most of their songs. I think this song represents Alex Turner's departure from the Arctic Monkey's sound onto his side project, The Last Shadow Puppets' sound. However, it's a nonsensical set of lyrics as you would expect but they combine into a song that is just toe-tapper worthy.
17. Perhaps Vampires is A Bit Strong But...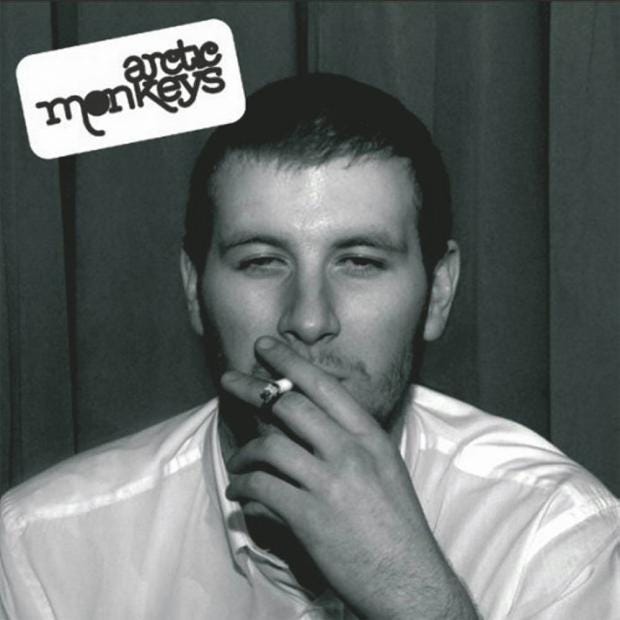 This song is Turner's obscure storytelling at its finest. It's the story of how Arctic Monkey's would go to shows because they loved to perform but people were like Vampires trying to suck the money out of them. It's quite the damning track once you delve into the lyrics but from the outside you could just enjoy the beat and the way he shouts "All You People Are Vampires" at the end.
It's just one of them songs where you can put it on and just jump around to it. It's not the stand out track on Favourite Worst Nightmare for me, like it is for many people. I dont even think it should have been a single, but it was. However, there's some brilliant guitars on this and the fact it doesn't really have a chorus is an interesting take on trying to produce an anthem, especially after the success of Whatever People Say I Am which was absolutely rammed full of sing along at the top of your lungs choruses.
15. D is for Dangerous
I absolutely love the instrumental on this song, the persistent use of the hi-hat really drives this song into it's final chapter. I think that they knew the Instrumental was a winner aswell because Alex Turner doesn't really sing for about a minute in the middle. However, when he does come into the song he sings in his typical low-key as the instruments slowly fade away and then all jump in at once and Alex Turner comes into life. D is for Delightful.
14. Dangerous Animals
Slaves borrowed the opening instrumental to this song for their breakout hit, The Hunter. The song is about a temptress who is dangerous making Alex Turner crazy for her. It's dirty, cold and drove along with a singular drumbeat throughout but it works expertly. The spelling of Dangerous in the chorus sounds wrong for the most part because he sort of cuts out the E, and for some reason that just gripes me everytime I listen to it.
The drum at the beginning of this must be iconic at this point now, surely? I feel like this whole instrumental has become synonymous with 2000's Indie Rock bands. When this track was released it made me realise that Alex Turner's voice was almost like a chameleon where he could turn off his Sheffield accent almost instantaneously and adopt another singing style, that's where the problem with this album lies for me, it's almost a transition.
12. Why'd You Only Call Me When You're High
Another song off their latest release, AM. This time it's the one that received an unnecessarily long music video that was about 9 minutes long. The song tells of Alex Turner's dejected girlfriend/FWB asking why he keeps her at arms length but only calls when he's not in a fit state of mind. I imagine that is all too relateable for alot of people out there.
11. I Bet You Look Good On The Dancefloor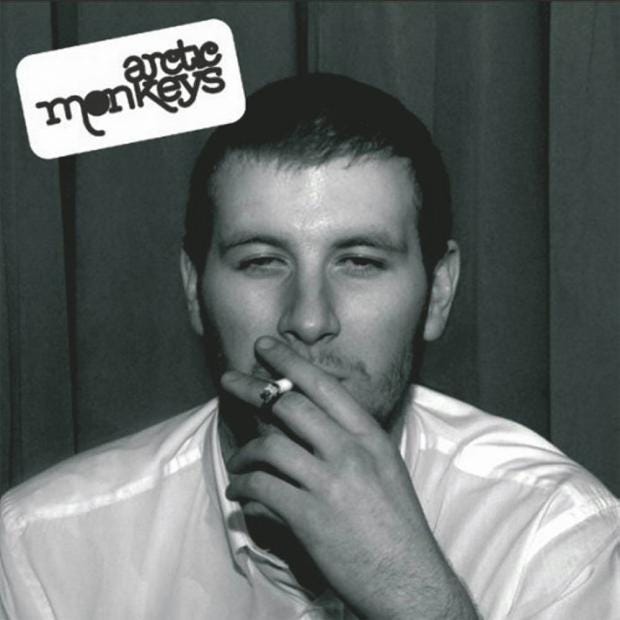 Arctic Monkey's all too recognised classic, I guarantee 90% of people have heard this come on in a club at some point in their life. That's the problem with it however, I've heard this song a ridiculous amount of times to the point where I'm becoming absolutely sick of hearing it and it just doesn't give me that buzz anymore. I can almost guarantee I'll drunkenly shout tune next time this comes on in a club though.