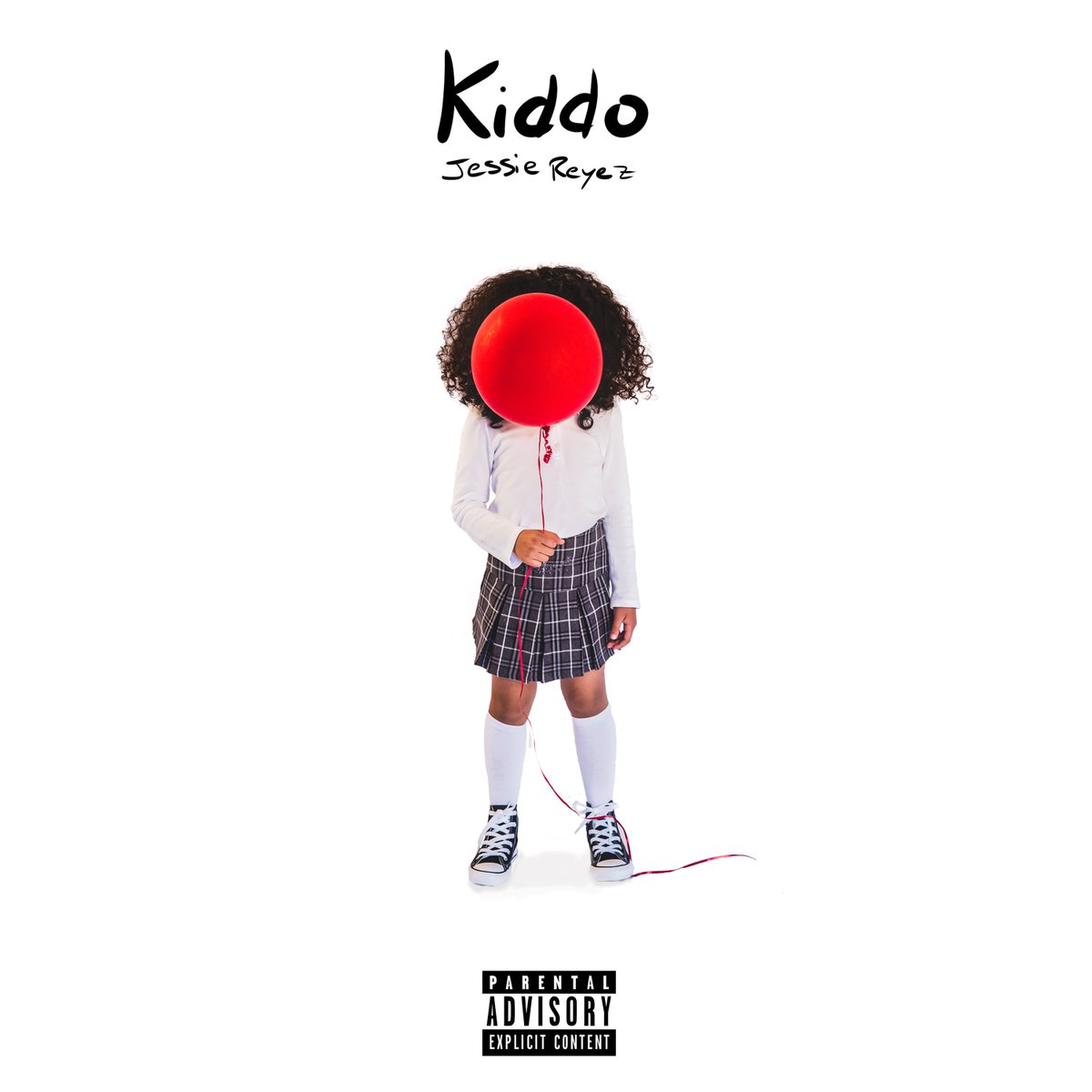 Toronto Singer, songwriter and guitarist Jessie Reyez has burst onto the scene ever since her single Figures was featured on Zane Lowe's radio show. She's previously worked with Skrillex and Chance The Rapper which are both thoroughly evident on this project right here. Her Colombian father also saw fame as a guitarist, and Jessie claims that this is the biggest inspiration for her getting into music. Kiddo is her debut release, short enough to be an EP but long enough to be an album, even though it is only 19 minutes long there are 7 tracks and one of which features only her mother talking on the phone, therefore 6 tracks is an EP I suppose. The album opens with Fuck It, this is a great debut to the EP because it really showcases the strength of her vocals, and also her songwriting skills. There is a really smooth beat on offer here, which only kicks in as she shouts Fuck It at the start of the chorus. I'm not a big fan of the talking in the intro, it's just a tad cringe in my opinion and doesn't really add anything to the narrative of the song. However, the biggest weakness on this track is that she sounds like a Chance The Rapper tribute act. This may have come from working with him previously but I think she needs to distance herself from this sound in the future, despite this being a really good song.
Shutter Island is obviously inspired by the Leonardo DiCaprio film of the same name, as it is a bold song which claims she's crazy but she's so excessive that even her "straight jacket is custom made", but the way she screams this chorus is in such a way that it physically hurts my ears if played through my headphones loudly. The verses though, they are good as she details a break-up where the boy is calling her crazy and she's just owning it, hence the title of the song. The sound of this song, despite the chorus, reminds me of Izzy Bizu, I imagine that Jessie Reyez takes some sort of inspiration from her. Blue Ribbon is the next track on the album, and it's a stab at big, dance, Skrillex-esque beats. It's actually a very good attempt because her unique voice means that she intertwines with the distorted guitars and drum beat perfectly on this track. I can imagine many producers wanting to get her on a track after this performance. The beat by Tim Suby is a very average dance, drum n bass beat, there isn't particularly anything special to it with the exception of the breakdown towards the end of the song which I really enjoyed because it has this really distorted bass.
Figures slows the tempo right down until it almost halts, can't help but feel that's some sort of problem with the running order because this song should have probably been the closer of the album. This song is effectively here to showcase Jessie's vocal capabilities and she's a very talented singer, especially when she's on the verses with this slower singing, that's almost spoken word. Gatekeeper is an interesting song because it talks about the fact that the big guns in the industry are telling girls to give up sex and they will give them illustrious careers because "there's 30 million in the car". Grimes did an interview about this one once and she said that on more than one occasion suit in the industry has demanded sex in exchange for record deals or bigger budgets etc... I think it's an issue that needs to be tackled more often. This song is an excellent way of raising awareness because it's so in-your-face with the lyrics and she has a no holds barred approach to the subject, I think this may be based on some sort of experience she's had. Also, there's a part on the song where a deep, disturbing voice repeats left, right and they alternate between headphones but they actually go the wrong way and it says left in the right headphone and vice versa, I know it's only a minor gripe but it's quite annoying.
Overall, this is a good EP by Jessie Reyez, but I think she still needs to find her own sound because there's so many elements of this where she sounds like she's ripping off other artists even if she isn't trying to do that. Nonetheless, there are still some great tracks on here like Fuck It, Gatekeeper and Figures that I recommend you go listen to if you're looking for a mixture between Chance The Rapper with a better singing voice and a rebellious Alessia Cara. It's a good mixture still, and I can't wait to hear her first full length album.
6/10