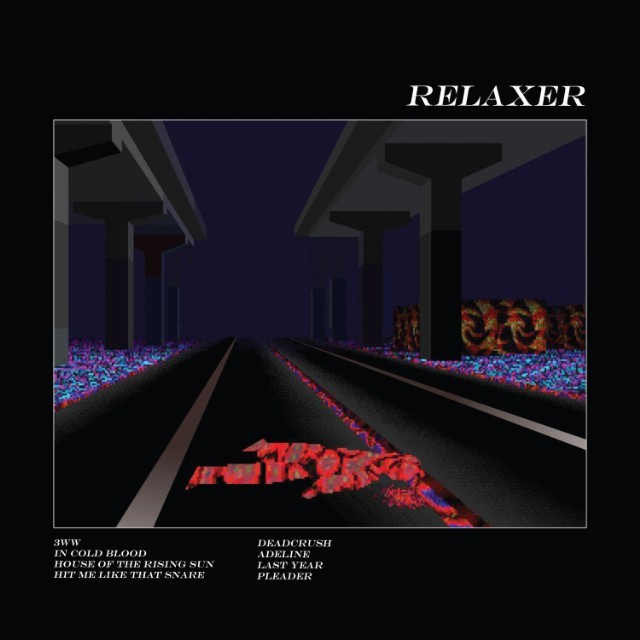 Alt-J are a three piece band, now on their third album. Their music has always harked back to geekiness yet exceptional talent and song writing with a touch of being very disturbing. There's always been a large amount of progression through their previous two albums with the first album adopting a very bare, skeletal sound, relying on the uniqueness of their sound to their incredible production talents. I was a big fan of the first single from the album, 3WW, it was very bare bones and even took the talents of Wolf Alice's lead singer, however it was not a sign of progression, rather it sounded like an unreleased demo from their first album. The song never seemed to get going, it never hit that height of pure Alt-J alternative sound. To then find out it was the opener of the album was a very big shock, despite it being a decent song, it was y no stretch an opener. The second single, In Cold Blood, is an example of everything that we know and love about Alt-J, it's on the surface a very happy, rock-a-long song with harmonious melodies. However, once you delve in to the song it's very dark and damning and that's something that the trio have always done so expertly, much like the song Breezeblocks.
What sets this album apart from their previous two is the very open, progressive instrumentals. There has been a lot of time spent perfecting the production of this album and it shows, With tracks like Adeline being very ambient and ghostly, building up to it's main body with a very creepy two string guitar. Alt-J's ability to create an atmosphere is unmatched, and that is largely down to Joe Newman's incredibly unique voice that at times can be very unsettling, such as on In Cold Blood where the music cuts out and he broods 'In Cold Blood' it's so damming and final yet so effective. However, in terms of production Adeline has to be my favourite, once again it's very skeletal and it's almost an ode to their Mercury Prize winning debut album An Awesome Wave. It slowly builds throughout the entirety of the song to culminate with very fast yet very minimal drumming in the background and the anthemic "ya ya"s ringing through the background of the song slow build, with the song heating up yet Joe's voice never change's, it persists. This sense of brewing danger is very much in keeping with the disturbing cover art, which appears to be a bloodied body, left alone on an empty highway.
The track Hit Me Like That Snare is very out of keeping with the rest of the album, with it taking on some very rock influences, throwing in a shade of country as well. It's an incredibly hard listen that juxtaposes much of the album, leaving a much harder, yet horrible taste left in your mouth. The last minute or so will probably be doing the rounds on Twitter as some sort of meme at some point though, definitely check that out if you haven't yet.
Overall though, this album does not feel like a progression from their first two, and I understand that it's very hard to top a Mercury Prize winner, but this album feels a lot more rushed than their previous two, leaving it being more rough around the edges and a lot shorter than the average album. I feel as though they've tried to move away from their incredibly unique sound and themes, yet that just leaves them mixing in a diluted music market with no USP. Unfortunately, this is their worst album to date, yet still not a bad album. That just shows the potential of Alt-J.