Beyonce surprised us all with the release of her album Lemonade on the 24th of April, well it wasn't a surprise to all because she had booked a whole hour-long slot on HBO simply titled Lemonade which many fans speculated but there wasn't really any way of knowing. The hour long special contained every song on the album along with alot of poetry related to the songs, it's a really good watch if you like Beyonce I recommend getting the Tidal free trial for it (If you didn't already get it for The Life of Pablo). This album follows on from the album Beyonce, the 2013 release was probably my favourite Bey release to date because it contained fun, seriousness and overall good music, it set a path about for Beyonce to create music as she grows older and her music matures, however this album took an unforeseen swerve after the release of Formation I was effectively expecting Beyonce part 2, this isn't what we got, not in the slightest. What we got was, as I'm sure you've heard by now, an album about infidelity, feminism and power struggles.
The album opens with the slow and haunting Pray You Catch Me, this album contains a James Blake credit for song writing and it's evident in the music, it's intense and it's like those parts in blockbuster films where they're hiding in the closet, she sings 'pray you catch me listening' it's the whole she's too scared to confront him but she wants him to find out for himself that she knows. The song is slow but in many ways exhilarating, like I said before you can almost imagine Beyonce hiding away listening in on the phone conversations of her estranged lover (We'll steer clear of the Jay-Z accusations for the purpose of this review, and the fact it's not ENTIRELY confirmed that is about him). The album then takes a completely different swerve as it slides into the joyful and Jamaican-esque Hold Up, now in the HBO special Beyonce is seen wandering the streets with a baseball bat smashing things up with a smile on her face, it's not the most clear sign of happiness but the Diplo enticed beat to this song creates that vibe despite the threatening lyrics to her lovers side chick. You would hardly know that this is a Diplo beat, it's extremely different to all the things I've heard of him and I love this new direction for him, it's joyful, it's not over-produced and that's something that I've always found with his music. Now, song wise this is one of the weakest songs on the album, mainly due to the fact that it sounds like a Rihanna reject, and once I thought that I could not help but picture that when listening to it, especially after the woeful Anti album.
Don't Hurt Yourself is by far and away the best song, it is basically a Jack White song with Beyonce showing off a synthed out White type vocal throughout the song, she has anger, passion and ultimately harmony in her voice. Not to mention that White's riffs in this song are amazing and hark back to the sounds of High Ball Stepper and Black Bat Liquorice on the amazing 2014 album Lazaretto, his feature is little more than a fleeting pass by but this does not mean that he has no influence on this song because like I said this is basically a Jack White song. Beyonce's brashness continues throughout the song threatening "Who the f*ck do you think you're playing" it's a side to Beyonce that I have never seen and what is effectively a rock song is something I never expected to hear from Beyonce, who always seems to hark back to her Destiny's Child days with slow, emotional songs like Best Thing I never Had on 4. This song climaxes with something that finally got people wondering about THOSE Jay Z rumours when she threateningly warbles "Try this sh*t again, you gon' lose your wife". After an exceptionally great you expect Beyonce to carry on with that style and evolve the album. No, she doesn't do this. She goes back to a boring ass song called Sorry where she says she isn't sorry at least a million times, it's just an album filler that is basically there to put in the line about "Becky with the good hair", I have absolutely no love for this song, it takes up the position where Formation should be, but more on that later. Although, this song does a good job of continuing the story of a wronged woman which I enjoyed exploring that part of this song, with the confusion of wanting to leave but then having to stay because she loves him, it's the exact emotions you would expect her to go through.
6 inch is probably the biggest waste of a feature this year, The Weeknd lends his vocals to this disturbed track about the life of a prostitute in the red light district but he doesn't really add anything that Beyonce couldn't have done herself, it's sort of like he's there to take in some of that Weeknd hype that has been rolling around since the release of Can't Feel My Face. However, the change into this dark subject matter by Queen B is a welcome change because it shows off the lyrical delivery of Mrs Carter and it is a beat that hits hard and is darkly entertaining, something that would not be expected on any album by her. We're then thrown into a country track called Daddy Lessons, it's a soft ballad that shows a deep, emotional side and it brings about an aura of softness, with subject matter about families and obviously specifically focusing how she doesn't want her estranged lover to become like her father did when he mistreated her mother. It's an evolution into the grief stage, of reflection on what has happened in her newly demolished world. It's an exceptionally beautiful song but it's once again out of place and it's becoming a regular occurrence on the album, it darts all over the place at times and in a way that is something I love about it, because it's an attention to detail of the state of mind of this wronged woman, her mind shoots all over the place, it races from one thought to another and whether this intentional is yet to be seen but with such an experienced and well critiqued artist I'm sure this is something that she meant when making the album.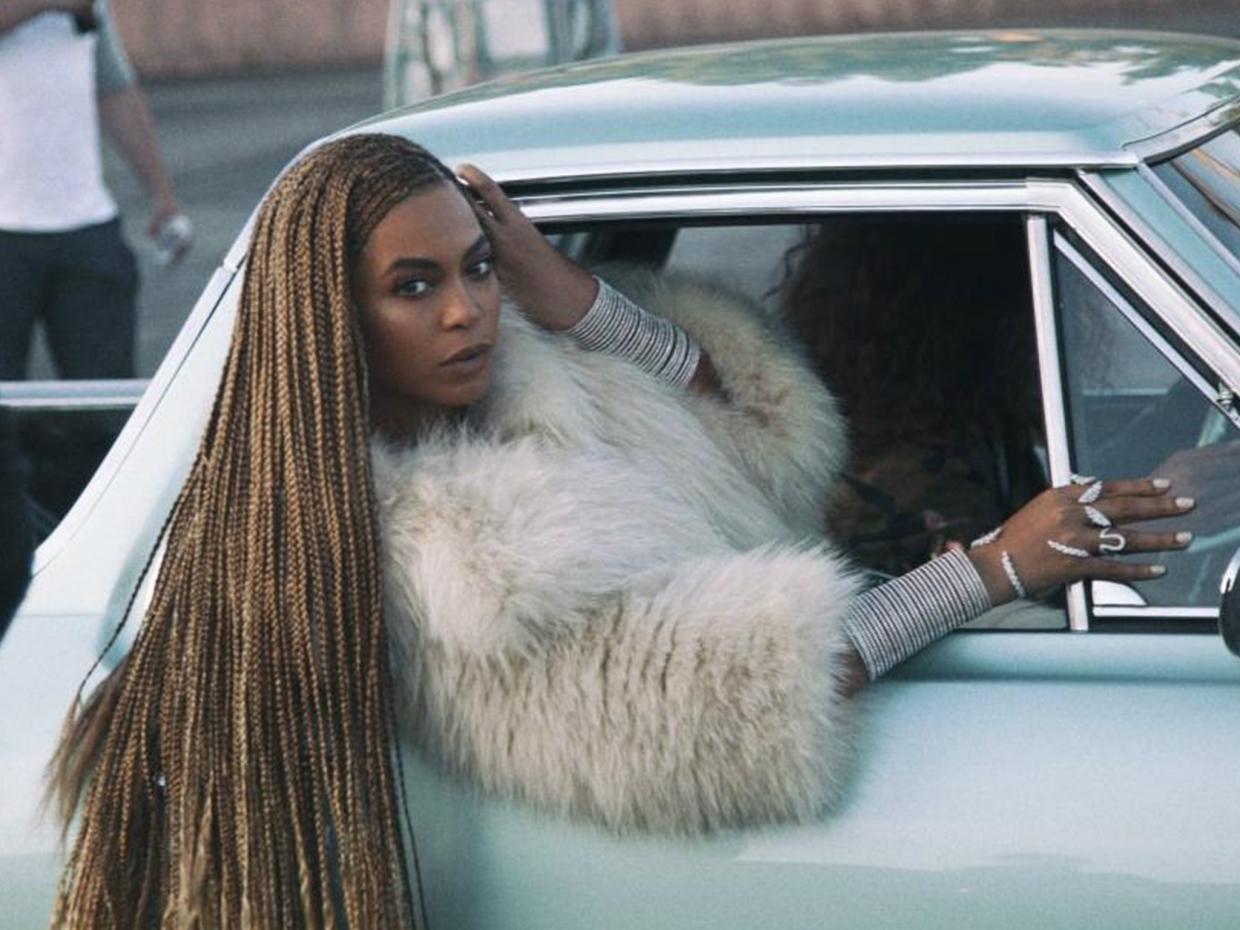 The end of the album is little more than mediocre until we reach the exceptional final track, it brings the whole experience together as a whole. All Night coincides perfectly to become a finale that rally's this album up to a climax then lets it down smoothly. It's a beautifully written and produced song, with a line such as "I've seen your scars and kissed your crimes" it's almost poetry that echoes the poet-lauriette pieces that were read in her HBO special. Overall, this an addictive song and definitely one of my favourites on the album, it really brings it to that point where she is trying to move on from this whole debauchery and forgive her husband. A perfect end to a brilliantly written album. EXCEPT this isn't the goddamn end, Formation is tagged on to the end of this album for whatever ridiculous reason and it just ruins the ending of the album, even the HBO special finished on All Night and then after the credits had rolled tagged on the video for Formation. Now don't get me wrong, I absolutely love this song and when it was released I could not stop listening to it but I really grew to love the story of this album to then be satisfied with what I thought was the closer and then for this to be on the end, it should have been put after Don't Hurt Yourself, there it would have fitted perfectly. Not lyrically but sonically.
Overall, the album is absolutely fantastic, the story and the evolution of the mindset of this cheated woman is a simplistic, yet terribly emotional story that I thoroughly enjoyed from start to finish. Once, you throw some Diplo produced songs in there and a Jack White feature that really amplifies the opening of the album. This is arguably my favourite Bey project yet, with a cool mix of slow songs and hype bangers it comes together in an album full of switches and turns but in a way that is artistically acceptable considering the subject matter. Well done Beyonce, and for Jay Z's sake I really hope that he isn't who this album is about. Sensational album.